Some of you might have noticed the SAVE OUR PARKING poster hanging on the front door; if you don't know what the deal there is, here's a quick synopsis: the GRTC is trying to push forward with a plan to build a rapid transit bus system, that would operate in the left lane on both sides of Broad Street from Boulevard to Rocket's Landing and perhaps further. While that sounds kinda neat, it could actually be catastrophic for businesses and residents alike, as it will eliminate most of the parking on Broad Street, remove the ability to make left turns (like Zoolander!) except every 6-8 blocks, and remove people's ability to cross the street except at designated spots several blocks away from each other. Events like Broad Appetit and First Fridays would be fatally hamstrung. Luckily, organizations like the Fan District Association have gotten involved, writing a scathing letter of critique of the GRTC's handling of the development-- the GRTC has admitted there have been no impact studies done. We are asking our customers to consider the pros and cons of such a system, and there is a plan in action to get the GRTC to postpone breaking ground on the year-long construction so that impact studies can be done by independent parties. If you'd like to learn more about what's up, please visit
http://www.rvasmarttransit.org/
. If you'd like to sign the petition to get the GRTC to postpone the plan, go to the ACT prompt on top of that page.
Now onto much more fun comics news! We've continued importing a bunch of great comics into the shop, and are acquiring more on a weekly basis. Just this week we put up on the wall AVENGERS #112 (1st appearance of Mantis, appearing in the next Guardians of the Galaxy movie!) a first printing of Mike Mignola's AMAZING SCREW ON HEAD, and hundreds more! new stuff is being processed and put out daily, come check it out!
LAST CALL! Our orders are locking on the following titles, that are shipping in just a few weeks! Please add them to your lists ASAP if you want them, subscribers!
HARLEY'S LITTLE BLACK BOOK (DC) New ongoing team-up book!
JACKED (DC) New Vertigo series by the creator of the tv show SUPERNATURAL, in which a schlub going through a midlife crisis obtains pills that make him super-powered!
BEAUTIFUL WAR (IDW) Long gestating, often delayed new comic by Ashley Wood looks to be arriving finally!
JUPITER'S CIRCLE II (Image) Now with art by Chris Sprouse!
RINGSIDE (Image) This book looks to be a pretty realistic dramatic take on the pro wrasslin' industry.
ALL NEW INHUMANS (Marvel) Crystal leads a team of weirdos with powers!
ALL NEW X-MEN (Marvel) The original teen X-men, still stuck in this time period, go on a road trip across America to figure out their purpose.
DAREDEVIL (Marvel) Incoming creative team CHARLES SOULE & RON GARNEY have gigantic shoes to fill, but all the previews look like they're paying off. Hugely recommended!
GUARDIANS OF INFINITY (Marvel) A mish mash of various characters from various GotG incarnations.
MOON GIRL & DEVIL DINOSAUR (Marvel) I predict big things for this one.
RED WOLF (Marvel) Post-Secret Wars debut, new ongoing series! Not much is known yet about Red Wolf's place in the new MU, but preliminary designs look real good.
SPIDEY (Marvel) Remember when Peter Parker was a teen, just figuring out how to be a super hero? Delve deeper into those years here!
TOTALLY AWESOME HULK (Marvel) Amadeus Cho is the new Hulk! What happened to banner? Find out here!
VENOM: SPACE KNIGHT (Marvel) Flash Thompson explores his new relationship with the symbiote as a galactic warrior!
SHIPPING: Here's what's coming

WEDNESDAY, NOVEMBER 4

:
AGE OF APOCALYPSE TP WARZONES 16.99
ALIENS VAMPIRELLA #3 (OF 6) 3.99
AMAZING SPIDER-MAN #3 3.99
AMAZING SPIDER-MAN #3 DELLOTTO VAR PI
ANGEL AND FAITH SEASON 10 #20 3.99
ARCHIE VS PREDATOR HC 19.99
ATOMIC ROBO & THE RING OF FIRE #3 (OF 5) 3.99
AVENGERS VS INFINITY #1 5.99
BATMAN AND ROBIN ETERNAL #5 2.99
BATMAN ARKHAM KNIGHT #10 3.99
BATMAN THE ANIMATED SERIES BATMOBILE 99.95
BIRDS OF PREY TP VOL 01 19.99
BLADE UNDEAD BY DAYLIGHT TP 7.99
BOBS BURGERS MEDIUM RARE TP 14.99
BOBS BURGERS ONGOING #5 3.99
CALL OF DUTY BLACK OPS III #1 (OF 6) 3.99
CITIZEN JACK #1
3.99 Timely book about a presidential race about a devil-worshipping hopeful candidate!
CONTEST OF CHAMPIONS #2 3.99
COPPERHEAD TP VOL 02 14.99
DC SUPER HEROES BATMAN YR TP SCARECROWS PANIC PLOT 5.95
DEADPOOL #1
4.99 He's back, with a new #1 and a ton of variants!
DEADPOOL #1 ANDREWS HIP HOP VAR PI
DEADPOOL #1 JOHNSON CANDY VAR PI
DEADPOOL #1 KOBLISH SECRET COMIC VAR PI
DEADPOOL #1 SHIRAHAMA VAR PI
DEATH NOTE BLACK ED TP VOL 01 14.99
DETECTIVE COMICS #46 3.99
DOCTOR STRANGE #2 YOUNG VAR PI
DOCTOR WHO 11TH YEAR TWO #2 3.99
DOCTOR WHO 8TH #1 (OF 5) 3.99
DRAX #1
3.99 Wrestling legend CM Punk chronicles The Destroyer's new adventures!
DRAX #1 MCGUINNESS VAR PI
EVIL DEAD 2 #3 (OF 3) BEYOND DEAD BY DAWN 3.99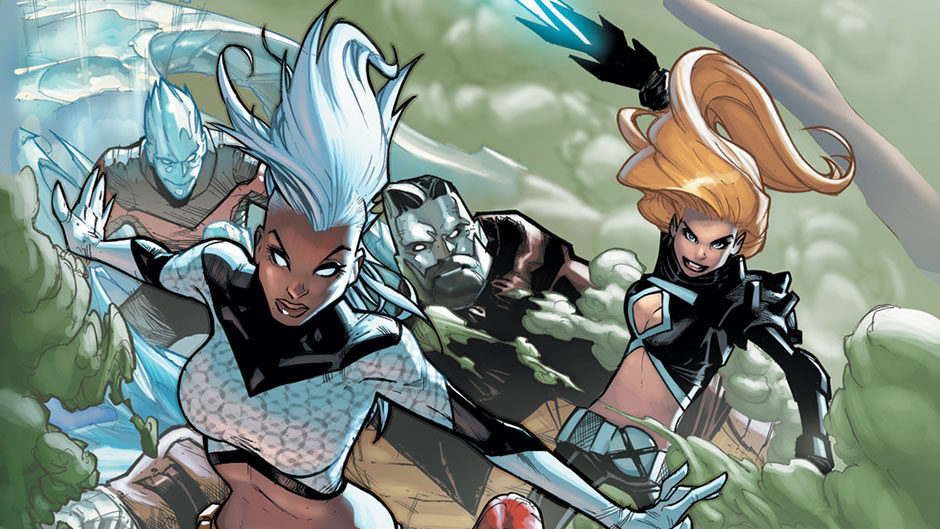 EXTRAORDINARY X-MEN #1
4.99 The centerpiece of the X-Men franchise finally arrives! What's up with all that green mist floating around this weird group of characters?!?
EXTRAORDINARY X-MEN #1 BLANK VAR PI
EXTRAORDINARY X-MEN #1 CAMPBELL VAR PI
EXTRAORDINARY X-MEN #1 GREENE HIP HOP VAR PI
GEORGE ROMEROS EMPIRE OF DEAD TP ACT THREE 19.99
GRANT MORRISON'S 18 DAYS #5 2.99
HARLEY QUINN & POWER GIRL #5 (OF 6) 3.99
HAWKEYE TP VOL 05 ALL NEW HAWKEYE 15.99
HEAVY METAL #277 CVR A ROYO 7.95 HERCULES #1
3.99 Giving the ol' warrior gog another shot at solo title glory.
HERCULES #1 ANACLETO VAR PI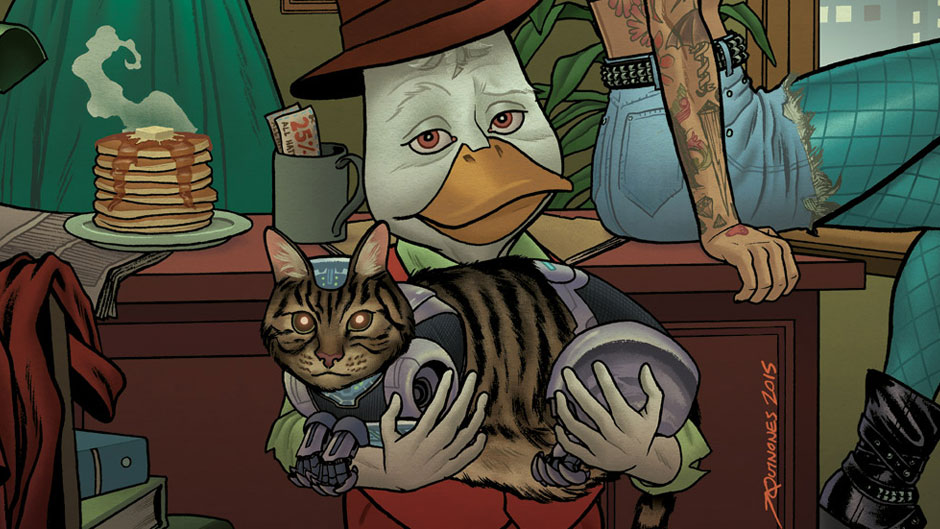 HOWARD THE DUCK #1
4.99 He's back, pretty much carrying on as before!
HOWARD THE DUCK #1 AJA VAR PI
HOWARD THE DUCK #1 LIM GWENPOOL VAR PI
HOWARD THE DUCK #1 QUINONES VAR PI
IMPERIUM TP VOL 02 BROKEN ANGELS 14.99
INVINCIBLE IRON MAN #3 3.99
INVINCIBLE IRON MAN #3 EPTING VAR PI
JAMES BOND #1
3.99 Warren Ellis writes this highly anticipated comic version of everyone's favorite brooding gentleman womanizer!
JAMES BOND #1

1:10

COPY FRANCAVILLA VAR PI
JAMES BOND #1

1:20

COPY MOONEY VAR PI
JOE GOLEM OCCULT DETECTIVE #1 3.50
JOHNNY RED #1 (OF 8) 3.99
JUSTICE LEAGUE DARKSEID WAR FLASH #1 3.99
JUSTICE LEAGUE DARKSEID WAR SUPERMAN #1 3.99
KLAUS #1
3.99 Grant Morrison gives us the violent secret origin of Santa Claus! Thanks, Grant Morrison!
KUNG FU PANDA #2 (OF 4) 3.99
LAST LONELY

SATURDAY

HC 8.00
MARVEL UNIVERSE GUARDIANS OF GALAXY #2 2.99
MIRACLEMAN BY GAIMAN AND BUCKINGHAM #4 4.99
MONSTRESS #1
4.99 Beloved writer marjorie Liu returns to comics for this high fantasy adventure series!
MOUSE GUARD LEGENDS OF GUARD HC VOL 03
MY LITTLE PONY FRIENDS FOREVER #22 3.99
NEW AVENGERS BY JONATHAN HICKMAN HC VOL 02 34.99
NIOBE SHE IS LIFE #1 3.99
NOVA #1
3.99 Space adventures! With Sam and his Dad!
PACIFIC RIM TALES FROM THE DRIFT #1
3.99 if you love the movie, this here might be your only shot at expanding the mythology. looks like the movie sequel is a no-go.
PAPER GIRLS #2
2.99 Wow, how about that last page from #1, eh?
ROBIN TP VOL 01 REBORN 19.99
SANDMAN OVERTURE DELUXE ED HC
24.99 For those of you that wanted to wait til it was all done, here you go!
SCOOBY DOO TEAM UP #13 2.99
SHERLOCK HOLMES 7 PER-CENT SOLUTION #4 (OF 5) 3.99
STAR WARS #1 CASSADAY 7TH PTG VAR 4.99
STAR WARS #11 IMMONEN SKETCH VAR PI
STAR WARS #2 CASSADAY 6TH PTG VAR 3.99
STAR WARS #3 CASSADAY 4TH PTG VAR 3.99
STAR WARS KANAN TP VOL 01 LAST PADAWAN 19.99
STAR WARS PRINCESS LEIA TP 16.99
STRAY BULLETS SUNSHINE & ROSES #9 3.50
SUICIDERS HC VOL 01 22.99
SW CARBONITE HAN SOLO PX BACK BUDDY 44.95
THIS DAMNED BAND #4 (OF 6) 3.99
TMNT COLOR CLASSICS SERIES 3 #11 3.99
TOIL & TROUBLE #3 (OF 6) 3.99
TRAIN CALLED LOVE #2 (OF 10) 3.99
TRANSFORMERS MORE THAN MEETS EYE #46 3.99
UNCANNY X-MEN #600
5.99 Final issue that sets the stage for mutants at Marvel post-Secret Wars! Probably read this before Extraordinary X-Men #1.
UNFOLLOW #1
3.99 New Vertigo horror series about social media. This is a topic that's ripe for exploring, in the horror genre.
VISION #1
3.99 Marvel's beloved synthezoid creates his own family and gets a job, to better understand humanity.
WE STAND ON GUARD #5 2.99
That's it for now, see you soon!
P/VC