So we've spent the last few days going through the vaults, and have released thousands of comics into onto the floor for your perusal and possible purchase! There's variant covers, #1 issues, dollar issues, runs of stuff you might think are cool, and more! That thing you've been looking for might just be in there, you are encouraged to dig around!
Are you up to anything this

Saturday, October 17

? Our pals at Sink/Swim Press are hosting their 2nd annual Comic Creator Expo at Gallery 5! A good chunk of the best local talent will be on hand, if you'd like to meet and support them this is a great chance to high five all of them in a row. It was a good time last year, and will probably be even more fun this year!
LAST CALL! Our orders are locking very, very soon on the following debuting titles about to ship in a couple weeks. If you want any of them, tell us! Last week we sold out of BATMAN & ROBIN ETERNAL #1 very quickly because not enough people told us what they wanted. Communication is a beautiful thing!
JOE GOLUM, OCCULT DETECTIVE (Dark Horse) Mike Mignola's newest creation gets a new series! Looks great!
DARK KNIGHT III: THE MASTER RACE (DC) You know you'll want this. Frank Miller returns to perhaps the most celebrated Batman series of all time, bringing Brian Azzarello, a Kubert, and Klaus Janson to help out! This'll be audacious to say the least.
UNFOLLOW (DC/Vertigo) The next of the new Vertigo releases, a horror dealing with social media. Picking up some heat on the internet, ironically!
CITIZEN JACK (Image) Timely series about a presidential hopeful who is revealed to worship the devil!
MONSTRESS (Image) Writer Marjorie Liu returns to comics with this Image fantasy kaiju epic!
AVENGERS INFINITY (Marvel) a lil' side mini, doesn't seem to be set in continuity?
DEADPOOL (Marvel) He's baaaack! With a new #1! Same creative team pretty much though.
DRAX (Marvel) Beloved wrestler CM Punk helps write the new adventures of the GOTG toughie.
EXTRAORDINARY X-MEN (Marvel) For real this time! The flagship X book got delayed a little to accommodate Marvel's mutant plans as they... evolve. Wordplay!
HERCULES (Marvel) Getting another shot at the solo book title!
HOWARD THE DUCK (Marvel) Continuing on as before!
NOVA (Marvel) New direction, new creative team, same kid as Nova! Looks good though.
VISION (Marvel) One of my favorite Marvel characters ever gets his own solo series! Can he carry a book though? Let's find out… together.
HANGMAN (Archie/Red Circle) Mature super hero action!
KLAUS (Boom) Grant Morrison makes a super hero out of Santa Claus. I'm so in.
JAMES BOND (D.E.) Written by Warren Ellis?!?
SHIPPING! Out WEDNESDAY, OCTOBER 14 for you!
ALICE COOPER VS CHAOS #2 (OF 6) 3.99
ANGEL & FAITH SEASON 10 TP VOL 03 UNITED 18.99
ANGEL SEASON 6 TP VOL 01 29.99
BATMAN AND ROBIN ETERNAL #2 2.99
BATMAN ANIMATED BAS BATMAN AF 24.95
BATMAN ANIMATED BAS RIDDLER AF 24.95
BATMAN ANIMATED NBA BATGIRL AF 24.95
BATTLING BOY FALL OF HOUSE OF WEST GN
9.99 The saga continues!
BIG GUY & RUSTY BOY ROBOT HC SECOND ED 19.99
BLOOD FEUD #1 (OF 5) 3.99
CAPTAIN AMERICA SAM WILSON #1
3.99 Picking up where we left him pre-Secret Wars, but adding in a rift between Sam and Steve Rogers! What could it be!?
CAPTAIN AMERICA SAM WILSON #1 ACUNA VAR
CAPTAIN AMERICA SAM WILSON #1 CASSADAY VAR
CAPTAIN AMERICA WHITE #3 (OF 5) 3.99
CHEWBACCA #1
(OF 5) 3.99 I don't think I've been spelling his growlspeech correctly, so I'll eschew using that gag again.
CHEWBACCA #1 (OF 5) BLANK VAR PI
CHEWBACCA #1 (OF 5) DELLOTTO VAR PI
CHEWBACCA #1 (OF 5) OLIVETTI VAR PI
CHEWBACCA #1 (OF 5) ROSS VAR PI
CHEWBACCA #1 (OF 5) YOUNG VAR PI
COFFIN HILL TP VOL 03 14.99
CONSTANTINE THE HELLBLAZER #5 2.99
CROSSED BADLANDS #87 3.99
CROSSED PLUS 100 #10 3.99
CURSED PIRATE GIRL SPECIAL ANNUAL 2015 #1
9.99 If you've never seen any of this before, and love hyper-beautiful comic art, make sure to look at! It's a rare treat we get any, it comes out very very infrequently.
CYANIDE & HAPPINESS PUNCHING ZOO TP 14.99
DC COMICS BOMBSHELLS #3 3.99
DEADPOOL VS THANOS #3 (OF 4) 3.99
FASTER THAN LIGHT #2 2.99
GI JOE COBRA WORLD ORDER PRELUDE 3.99
GOON IN THEATRE BIZARRE #1 3.99
GRAPHIC INK THE DC COMICS ART OF DARWYN COOKE HC 39.99
GUARDIANS OF GALAXY #1
3.99 Picking up where it left off, pretty much-- but adding THE THING and KITTY PRYDE to the roster?!? Wha huh?
GUARDIANS OF GALAXY #1 LATOUR VAR PI
GUARDIANS OF GALAXY #1 SCHITTI VAR PI
HERO CATS

MIDNIGHT

OVER STELLAR CITY #1 (OF 3) 3.99
I HATE FAIRYLAND #1
3.50 One of my two picks of the week! Skottie Young's new Image title about a bitter adult woman trapped in her 6 year old body, which is stuck in a magical fairlyland.
I HATE FAIRYLAND #1 F*CK FAIRYLAND VAR PI
INFINITY WAR AFTERMATH TP 39.99
ITS A GOOD LIFE IF YOU DONT WEAKEN TP 24.95
JEM & THE HOLOGRAMS #8 3.99
JEM AND THE HOLOGRAMS TP VOL 01 SHOWTIME 19.99
JOURNEY STAR WARS FASE #3 (OF 4) 3.99
JOURNEY STAR WARS FASE #3 (OF 4) DEODATO VAR PI
JOURNEY STAR WARS FASE #3 (OF 4) MOVIE VAR PI
JUSTICE LEAGUE OF AMERICA #4 3.99
JUSTICE LEAGUE UNITED #14 3.99
LONE WOLF & CUB OMNIBUS TP VOL 10 19.99
LUMBERJANES BEYOND BAYLEAF #1 4.99
MAGNETO TP VOL 04 LAST DAYS 15.99
MAN THING BY STEVE GERBER COMPLETE COLL TP VOL 01 39.99
MARVEL UNIVERSE AVENGERS ASSEMBLE SEASON TWO #12 2.99
MINIONS 17 INCH PLACEMAT 3.99
MIRRORS EDGE EXORDIUM #2 3.99
MORTAL KOMBAT X TP VOL 02 14.99
MOUSE GUARD LEGENDS O/T GUARD HC VOL 01 19.95
NEW AVENGERS #1
3.99 Sunspot bought A.I.M., and now starts using it as an Avengers resource!
NEW AVENGERS #1 CHO VAR PI
PABLO & JANE AND HOT AIR CONTRAPTION HC 19.95
PHONOGRAM THE IMMATERIAL GIRL #3 (OF 6) 3.99
POKEMON POCKET COMICS LEGENDARY POKEMON GN 9.99
RICK & MORTY #1 4TH PTG 3.99
ROCHE LIMIT CLANDESTINY #5 3.50
ROCKET RACCOON TP VOL 01 A CHASING TALE 19.99
SCOOBY DOO WHERE ARE YOU #62 2.99
SECRET IDENTITIES TP VOL 01 14.99
SEX CRIMINALS #13 ARTHUR FONZARELLIE COOPER XXX VAR 4.69
SHIELD BY LEE AND KIRBY COMPLETE COLLECTION TP 24.99
SPIDER MAN AND HULK 10 OZ JUICE GLASS 4.99
SPIDER-GWEN #1
3.99 She's back, fans!
SPIDER-GWEN #1 BLANK VAR PI
SPIDER-GWEN #1 BRADSHAW VAR PI
SPIDER-GWEN #1 CHRISTOPHER ACTION FIGURE VAR PI
SPIDER-GWEN #1 RAMOS HIP HOP VAR PI
SPIDER-GWEN #1 TIMM VAR PI
SPIDER-GWEN #1 YOUNG VAR PI
SPIDER-MAN 2099 #1 LEONARDI VAR PI
SPONGEBOB COMICS #49 2.99
STAR TREK GREEN LANTERN #4 (OF 6) 3.99
SUPERMAN LOIS AND CLARK #1 3.99
SWORDS OF SORROW #6 (OF 6) 3.99
TWILIGHT CHILDREN #1
(OF 4) 4.99 My other pick for book of the week! Gilbert Hernandez and Darwyn Cooke team up for the next new Vertigo series, and it's shrouded in mystery but there's not a better creative team anywhere around.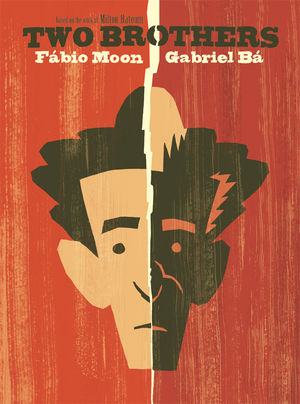 TWO BROTHERS HC
24.99 Fabio Moon and Gabriel Ba!
TYSON HESSE DIESEL #2 (OF 4) 3.99
UNCANNY AVENGERS #1
4.99 Steve Rogers recruits Deadpool, Spider-Man, Rogue, Quicksilver and more to do Avengers stuff!
UNCANNY AVENGERS #1 CAMPBELL VAR PI
UNCLE SCROOGE #7 SUBSCRIPTION VAR 3.99
VAMPIRELLA ARMY OF DARKNESS #4 (OF 4) 3.99
VOTE CTHULHU 2016 NAVY T/S LG 18.99
WHAT IF INFINITY X-MEN #1 3.99
X-MEN AGE OF APOCALYPSE TP VOL 02 REIGN 34.99
That's it for now, but we'll have October's sign-up sheet for December-shipping product ready and emailed out to you later this week! See you soon!
P/VC